the
neuroscience
TRAINING SUMMIT
Thank you!
Congratulations! You are now registered for
The Neuroscience Training Summit.
Please enjoy Dr. Bonnie Badenoch's article on "A Symphony of Gifts from Relational Neuroscience: How Understanding Our Embodied Brains Can Support Lives of Hope and Resilience." This informative 12-page document reveals some of the most fascinating new discoveries in the field.
Welcome to
the Neuroscience Training Summit
In the last few decades, there has been a revolution in the field of neuroscience that is changing the way we live, love, and work. For many, it's been difficult to keep up.
We created this summit to bring you up to date with the latest discoveries that have immediate application in your life—in a straightforward and practical way that does not require a background in neuroscience or previous study of the brain.
The Neuroscience Training Summit is your chance to learn directly from the world's leading experts about their groundbreaking discoveries and, most importantly, how you can start to apply this wisdom to your life right away.
These experts will share with you the details of their research AND provide you with practical, experiential exercises and tools that you can use in your personal and professional lives.
To go even deeper with your exploration of this incredible wealth of information, we're offering a special upgrade package that gives you lifetime access to the teaching sessions of each of our 20 presenters, plus much more.
Thanks for signing up. We look forward to being with you on The Neuroscience Training Summit.

Tami Simon
Founder of Sounds True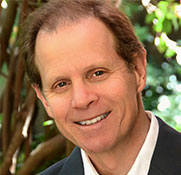 Here is everything you will receive in The Neuroscience Training Summit package:
Own the Complete Neuroscience Training Summit Package for $100 Off
Digital Session Recordings: Over 20 hours of neuroscience trainings, interviews, and Q&A sessions to listen to online and/or download
Transcripts of All the Talks
Downloadable Presentation Materials and Additional Resources
Plus
Bonus #1: Dan Siegel's Practicing Mindsight: An Online Course on the New Science of Personal Transformation (Video and audio, $197 value)
Bonus #2: Gifts from all 20 presenters, including even more teachings, articles, and practical information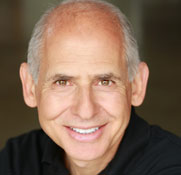 Changing the Future of Humanity
OR Why Advances in Neuroscience Will Power Advances in Every Human Field
Neuroscience is having a deep impact on and changing how we understand the following fields: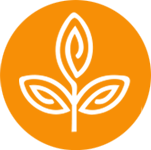 Neuroscience and Spiritual Growth: What is actually happening in the brain when we engage in contemplative practices such as mindfulness, prayer, self-compassion, and meditation? What is "enlightenment" or "spiritual awakening" from the perspective of neuroscience?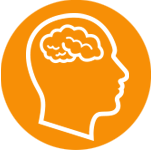 Neuroscience and Psychotherapy: From a clearer understanding of trauma, attachment theory, and infant brain development to the role of the body in healing and the nature of the therapy relationship itself, research in neuroscience is changing the way we practice as therapists.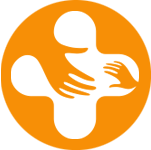 Neuroscience, Parenting, and Education: The field of neuroscience offers incredible potential for parents, family members, and caretakers of all kinds to learn how we can plant the seeds of self-worth, empathy, compassion, and creativity in our children.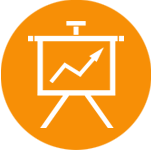 Neuroscience and Leadership and Business: The field of neuroscience is changing the way we understand interpersonal connection, conflict, and productivity in the workplace. Neuroscience has a lot to say about the nature of leadership, business, and creating a life of meaning and value.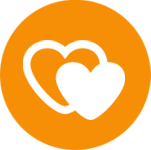 Neuroscience and Relationships: Based in the groundbreaking research on adult attachment, the neurobiology of relationships is an exciting new field for those interested in creating and sustaining healthy, fulfilling, and meaningful interpersonal relationships.
What You'll Learn About in
the Neuroscience Training Summit
The true meaning of neuroplasticity and how you can learn to take advantage of your natural ability to change your brain for a better life
How you can parent and take care of your children in a way that supports healthy brain development and secure attachment
How to use the latest findings in neuroscience to reduce stress, cultivate greater levels of health and energy, and break through destructive behavioral patterns and longstanding addictions
How to improve your memory and overall brain health as you age with simple, easy-to-learn exercises you can practice daily
How to work with and transform the experience of difficult emotions such as shame, rage, jealousy, and fear
The power of mindfulness and self-compassion to "disrupt the default state" and generate new levels of awareness, love, kindness, and acceptance
The latest, groundbreaking ways of working with trauma in your own life and in the work you do with others
What neuroscience has to teach us about leadership and business, and tools we can use in the workplace to improve communication as well as profits
And much more . . .
The Neuroscience Training Summit
Speakers and Experts
Here are the 20 speakers that will be presenting trainings and practical exercises: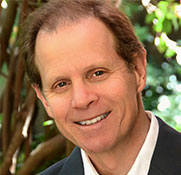 "Neural Integration at the Heart of Well-Being"
with Daniel J. Siegel, MD | May 10, 2016 | 10 AM Mountain Time
Topics include:
The nature of mind and the aspects of a healthy mind
The process of integration in nine key domains of our lives
Kindness and compassion—integration made visible
"How Enlightenment Changes Your Brain"
with Andrew Newberg, MD | May 10, 2016 | 5 PM Mountain Time
Topics include:
The basics of enlightenment
Little "e" and big "E" enlightenment experiences
How enlightenment results in permanent changes in the brain and psyche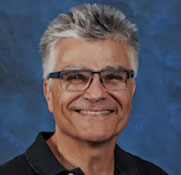 "Why Therapy Works"
with Louis Cozolino, PhD | May 11, 2016 | 10 AM Mountain Time
Topics include:
Psychotherapy as an aspect of human evolution
The causal relationship between stress, neuroplasticity, and positive change in psychotherapy
The origin and impact of shame in personal development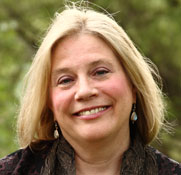 "How You Tell Your Story Tells Your Story: Language Patterns Express Your Earliest Experiences of Being, Bonding, and Developing Brain States"
with Diane Poole Heller, PhD | May 11, 2016 | 5 PM Mountain Time
Topics include:
How to identify the elements of ambivalent attachment expression
How to distinguish language patterns for Avoidant Insecure Attachment
Experiential exercises to help heal insecure attachment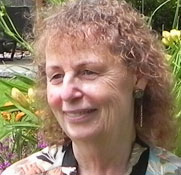 "Tender Attachments: Nourishing Our Children's Embodied Brains"
with Bonnie Badenoch, PhD | May 12, 2016 | 10 AM Mountain Time
Topics include:
Vulnerability and possibility—two central aspects of our earliest days of life
Exploring the neural networks that are most deeply touched in newborns
Practices to support attachment repair with our clients
Bonus content: "Pictures of Attachment" (PDF), "Tender Attachments" article (PDF), and information from Bonnie's presentation.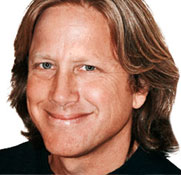 "The Evolution and Practice of Compassion"
with Dacher Keltner, PhD | May 12, 2016 | 5 PM Mountain Time
Topics include:
A cross-cultural view of happiness—and the latest science on its benefits
The role of positive emotions like compassion, gratitude, and awe
Stress-reduction practices such as narrative and mindfulness to nurture health and happiness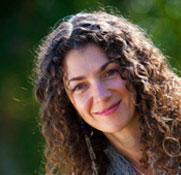 "Neurosculpting: Unifying Mind, Body, and Spirit"
with Lisa Wimberger, MEd | May 13, 2016 | 10 AM Mountain Time
Topics include:
The mechanisms of self-directed neuroplasticity—what it is and how we can take charge of this process
Activating our attention centers to create healing and stress regulation in the body
Using self-directed neuroplasticity in our daily lives and as an ongoing practice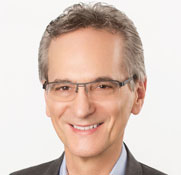 "Improving Memory and Brain Health"
with Gary Small, MD | May 13, 2016 | 5 PM Mountain Time
Topics include:
Examining the surprising control we have over our brain health and memory
Improving brain health and cognitive abilities through stress management and social connection
Increased life expectancy and the epidemic of Alzheimer's disease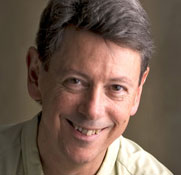 "Hardwiring Happiness: The New Brain Science of Lasting Inner Strength and Peace"
with Rick Hanson, PhD | May 14, 2016 | 10 AM Mountain Time
Topics include:
How to turn passing experiences into lasting neural resources
Four mechanisms of experience-dependent neuroplasticity
The two-stage process of learning—including emotional, motivational, and social development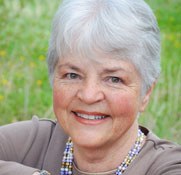 "Cultivating the Mature Mind's Brilliance: Insights from Neuroscience"
with Dee Coulter, EdD | May 14, 2016 | 5 PM Mountain Time
Topics include:
Embracing both the gifts and limitations of aging
The cognitive impacts of chronic high stress—and four strategies for lowering that stress
Three new cognitive capacities that can be cultivated at any age and are especially valuable in aging
Bonus content: "Postures and Behaviors that Create Adrenaline" article (PDF), "Learned Optimism" article (PDF), and "The Gifts of a Mature Mind" article (PDF).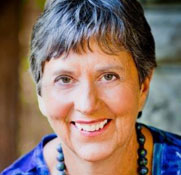 "Shift Happens: Learning to Bounce Back from Disappointment, Difficulties, Even Disasters"
with Linda Graham, MFT | May 15, 2016 | 10 AM Mountain Time
Topics include:
Somatic tools for recovering a baseline physiological equilibrium
Practices to mitigate the harshness of the inner critic, deepen self-acceptance, and promote resilience
Cultivating the positive emotions that are antidotes for the brain's negativity bias
Bonus content: "Relational Intelligence" article (PDF), teaching for "bouncing back" (audio), and the slides from Linda's presentation.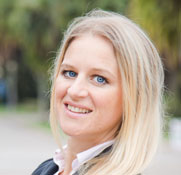 "The Science of Social Connection and Compassion"
with Emma Seppälä, PhD | May 15, 2016 | 5 PM Mountain Time
Topics include:
The science of social connection
Connecting to others
Connecting to ourselves
Connecting through compassion
Connecting through self-compassion
Overcoming the blocks to connection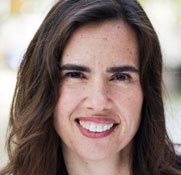 "Self-Compassion and Emotional Resilience"
with Kristin Neff, PhD | May 16, 2016 | 10 AM Mountain Time
Topics include:
Identifying the key components of self-compassion
How to respond to difficult emotions with kindness rather than criticism
Techniques to help clients cultivate self-compassion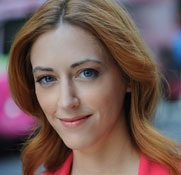 "Changing the Default with Mindfulness"
with Kelly McGonigal, PhD | May 16, 2016 | 5 PM Mountain Time
Topics include:
The brain's "default mode network" and how it influences moment-to-moment cognition and emotion
How mindfulness meditation disrupts the default state
Scientifically documented lovingkindness and mindfulness techniques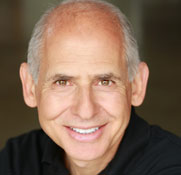 "Change Your Brain, Change Your Life"
with Daniel Amen, MD | May 17, 2016 | 10 AM Mountain Time
Topics include:
Brain health assessment tools
The 10 most important numbers to know to optimize brain health
Natural ways to combat depression and decrease the risk of Alzheimer's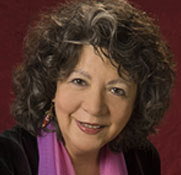 "Healing the Fragmented Selves of Trauma Survivors: Overcoming Alienation from Self"
with Janina Fisher, PhD | May 17, 2016 | 5 PM Mountain Time
Topics include:
How survival necessitates self-alienation and fragmentation, resulting in life-or-death internal conflicts between parts
Why mindful observation and interest in how parts speak through our thoughts, feelings, and bodily reactions allows us to "know ourselves" at a deeper level
How to cultivate a compassionate, healing internal dialogue that speaks to each part's wishes and needs for safety and acceptance, the foundations of secure attachment
How to overcome automatic self-rejection and increase self-compassion
How to capitalize on the somatic experience of imagined acceptance and compassion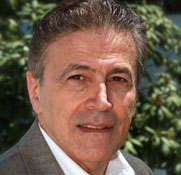 "Brainspotting: The Brain-Body Relational Therapy for Rapid and Effective Change"
with David Grand, PhD | May 18, 2016 | 10 AM Mountain Time
Topics include:
The mechanisms of Brainspotting—and how to use them on your own
Using the "Dual Attunement Frame" to help the brain to access its self-healing capacities
The processes of "focused activation" and "focused mindfulness"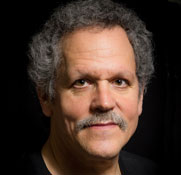 "Mindfulness, the Brain, and Leadership"
with Jeffrey M. Schwartz, MD | May 18, 2016 | 5 PM Mountain Time
Topics include:
The basics of mindfulness, along with a foundational practice
The four R's: Relabel, Reframe, Refocus, Revalue
The importance of mindfulness and self-directed neuroplasticity in leadership development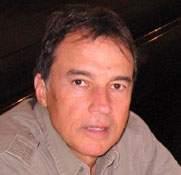 "The Cultural Brain: How Shared Beliefs Influence Health and Longevity"
with Mario Martinez, PsyD | May 19, 2016 | 10 AM Mountain Time
Topics include:
How the brain learns to perceive culturally
How to change cultural beliefs that limit health, longevity, and success
Why longevity is learned and the causes of health are inherited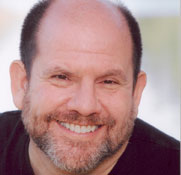 "Attachment and Arousal Regulation in Couple Therapy"
with Stan Tatkin, PsyD | May 19, 2016 | 5 PM Mountain Time
Topics include:
How to differentiate autoregulation, external regulation, self-regulation, and interactive regulation
Three tools for discovering attachment organization within and between partners
Three principles of secure functioning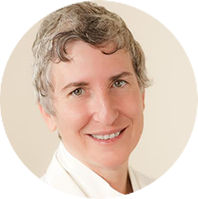 Your Hosts
Tami Simon founded Sounds True at the age of 22 with the mission of disseminating spiritual wisdom. As a pioneer in the conscious business movement, she focuses on bringing authenticity and heart into the workplace while honoring multiple bottom lines. Tami hosts a popular weekly podcast called Insights at the Edge, where she has interviewed many of today's leading teachers, delving deeply into their discoveries and personal experiences on their own journeys. With Sounds True, she has released the audio program Being True: What Matters Most in Work, Life, and Love.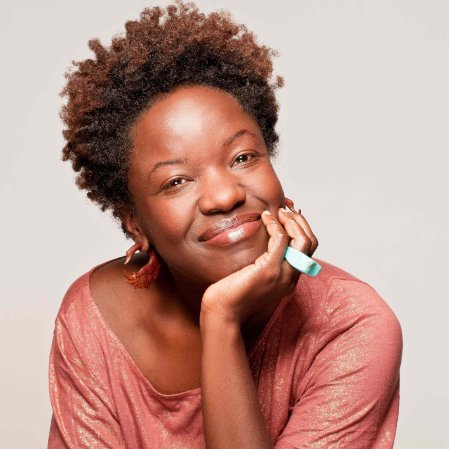 Kriste Peoples is an avid student of spirituality and its application in daily life. As a producer at Sounds True, she works with prominent and emerging authors, teachers, and musicians to develop new audio programs. Her abiding interest in the modern seeker's journey is what fuels her desire to explore the beauty of the spiritual path—whether it reveals itself on a back-country hike, from within the lines of sacred texts or music, when reading and writing about it, or while gathered around a communal table of kindred spirits.
Plus, you will
receive the following bonuses: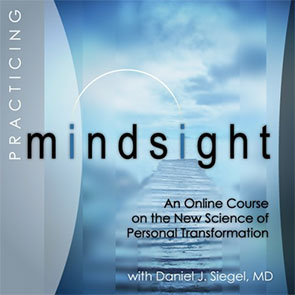 Dan Siegel's Practicing Mindsight
"Mindsight" is the term that Dr. Daniel J. Siegel coined to help us understand how we can harness the power of our minds for personal transformation. With Practicing Mindsight, Dr. Siegel invites you to join him for an online course that explores how to resculpt our neural pathways and break free from the mental patterns that hold us back from living life to the fullest. This immersive six-session course includes four instructional sessions and two Q&A sessions—more than seven hours of paradigm-shifting insights, cutting-edge science, and helpful tools for developing this valuable life skill. (Retail price $197; continuing education credits also available.)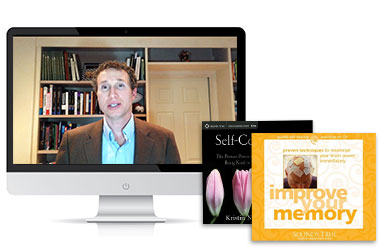 Bonuses from all 20 presenters
Each presenter has been asked to offer a bonus as part of the upgrade package. Included are:
What Is Reality? with Andrew Newberg, MD (video)
Neurosculpting for Beginners from Lisa Wimberger, MEd (audio)
Self-Compassion Step by Step: Affectionate Breathing from Kristin Neff, PhD (audio)
Mindful Breathing Exercises from Jeffrey M. Schwartz, MD (video)
Improve Your Memory from Gary Small, MD (audio)
And many more . . .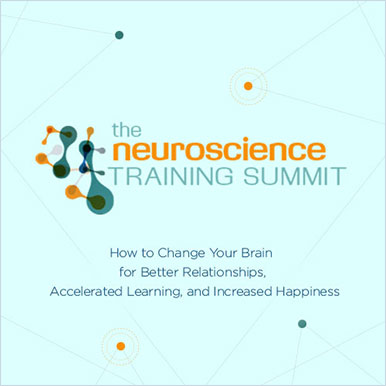 100% Guarantee
We unconditionally guarantee your satisfaction with all Sounds True products for one year when purchased via our website. However, if you are not 100% satisfied with The Neuroscience Training Summit for any reason, simply return it with receipt for a full refund.